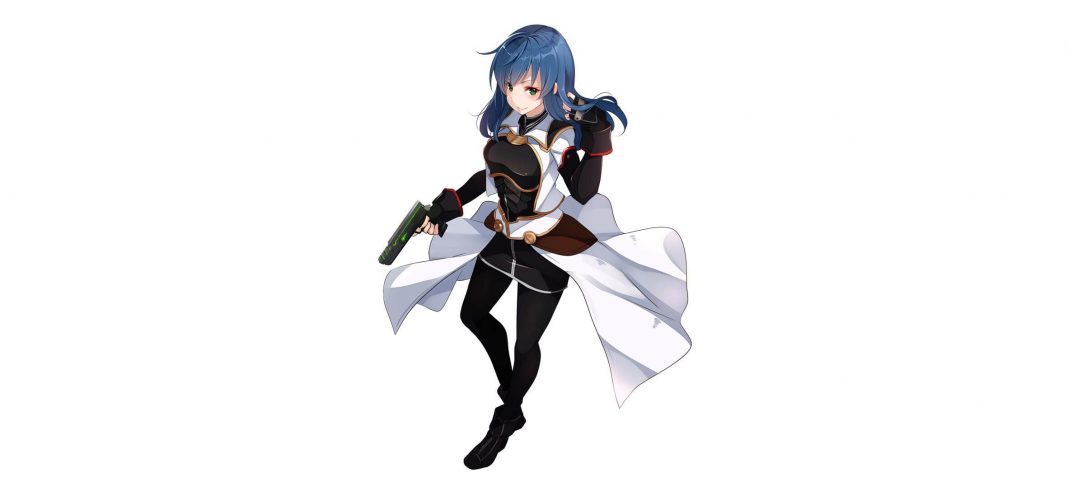 This is Star Ocean: Anamnesis List of Guns which is updated depending on the current meta of Global version.
You can use the list as your reference. This list and all of description and/or analysis are not absolute since this is still based only on community/personal assessments and calculation.
Note to players:
Gray colour indicates a limited-time weapon.
Atk/Int stats are derived from the weapon at level 20.
LB Factor Level is the limit break level at which the third factor is unlocked on the weapon (if applicable)
Name
ATK
Stat
INT
Stat
Factor
LB
Factor
Level
Obtain
Use
Notes
Umbral Blast
850
847
Multi-Target Damage +15%

Crimson Squall Damage +20%

Single Target Damage +10%
3
Launch Coin Shop

Gun Coin Shop

Gacha
Maria (Skill)

Off-Element short content such as Maze
Maria's launch weapon, great newbie choice for her. Basically a starter pack to get to Storm Bolt. If MLB'd, does give single-target damage, which is always helpful when not having on-element weapons. (This does not stack with talents such as Faizes however)
Storm Bolt
840
843
Imbues Attacks with Wind Element

Hunters Moon Damage +20%

None
n/a
Gun Coin Shop

Gacha

Transmute
Emmerson (Skill)

Wind Weakness Bosses
Only 5* element imbue gun at the moment, and it's in the transmute pool. Best gun at the moment for most situations. There are many wind weak bosses, one coming up quite soon being Harpy.
Assault Laser
530
0
ATK + 15%, DEF - 15%

Scatter Beam Damage +20%

None
n/a
Gun Coin Shop

Gacha

Transmute
Pavine [4*] (Skill)

Transmute Fodder
Due to Umbral having buffed stats, this weapon is outclassed in every way. Use it as transmute fodder.
Divine Wave Gun
962
959
Damage to Demons +40%

80% Chance to survive a fatal blow, if HP is 10% or above

Damage taken -15% when in front of enemy
3
Gacha
Demon racial bosses (Queen, Millioneyes)

demon/10
Not bad for its specific use, which is demon-killing. Unfortunately, it comes about 2 weeks too late, and even then. The main issue is that our current gun users are too weak to really make significant use out of going damage over element, but it's definitely usable, especially if you're running Umbral or something at the moment. If you pull it, it's a decent offensive statstick with guts. Maybe we'll get something hard enough to need it.
Illumination Blaster
511
506
+30% DMG to Bombing Run

RCV 5% HP of DMG Dealt on Normals

+10% DMG Dealt to Single Target
5
Christmas Horndevil (Exchange)
XFidel

Transmute Fodder
Event weapons. Slight lifesteal, but not good enough to merit using unless you really really don't have resources.
Icy Revolver
962
957
Imbue Ice Element

+15% DMG to Demons

-10% AP Cost

+25% Crit Chance at 100+ HC
5
Gacha
Ice weakness bosses
Great weapon. Our first ice gun, since the one below hasn't been released yet. Good statline, AP redux, what more could you ask for? A decent crit rate at 100hit on MLB, though not amazing, isn't needed or considered at all when evaluating this.
Snow Crossbow
533
532
ATK +10%

Imbue Attacks with Ice Element

Critical Rate +15%
5
Gacha
All gun users for now
The first of three ice guns to be released, despite that, this is definitely a good weapon for when it's released. The ATK factor will bring the weapons stats up closer to the current GL level, the MLB factor isn't really worth it, but it's a nice bonus if you get it. Try and get a copy of it if you can, but another Ice gun shouldn't be too far off.
Links to Star Ocean: Anamnesis list of other weapons in Global version
Special credit: SOA (GL) Discord (Tori, Shaun and Emunisa)